Critical + 2.0 Grow Report
Flo
admin
Critical + 2.0 is the improved version of one of the most famous cannabis icons and she's undoubtedly brought about a major revolution for all fans of
Critical +
. At Dinafem Seeds, we already knew where we wanted to get with this strain and, to do so, we crossed the Critical + with a moisture-resistant phenotype. The result of such process is a feminised cannabis seed, with clear Indica dominance, that reinforces the original traits showcasing a better aroma, yield and resistance to moisture and plagues. No doubt her extraordinary features have been well consolidated in this version. She's got it all! And, on top of that, her origins are the best guarantee of success.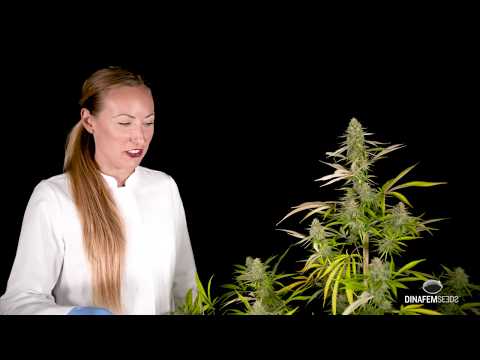 Oprema:
Autopot system (EasyFeed 4x 30L)
Šator: Secred Jardin 150x150x200
Filter: 880m³ INDUSTRY EDITION
Rasvjeta: Pro-Emit (8x cxb3590, 3500k) 400w & x2 Zeus 308 lm301b 3500k & 4000k max 140w
Substrat:
Što se tiče mixa substrata koristit ću u ovom uzgoju BioBizz Light mix, Canna Coco Pro plus & Perlite Knauf Peligran, ostali dodaci: guanokalong puder & limestone CaCO3...

Mix substrata:
15L zemlje

10L kokosa
5L perlita
100g guana, 100g silicium flash, 150g biotabs startrex, 50g limestone, mykorhiza/trichoderma: biotabs bactrex, biotabs mycotrex, Great White & Phosphoderma (za PK čajeve od biotabova u cvatnji u kombinaciji sa top dresingom: pepel od palmi 0-3-14 i guano/worm humus)
Prihrana i boosteri:
Kompletna BioTab paleta sa:

BioTabs Bio PK 5-8 -> cvatnja
Guano taste improver -> cvatnja

BioBizz TopMax -> cvatnja

BioBizz Heaven -> vegi/cvatnja
BioTabs Boom Boom Spray -> vegi i prva 2 pre-flower tjedna
Biotabs PK Booster za kompostni čaj - ostaje kao alternativa pored "biotabs bio pk 5-8" tečnog đubriva
Slike:
Sjeme proklijalo 21.02.2019
Apdejt numero 1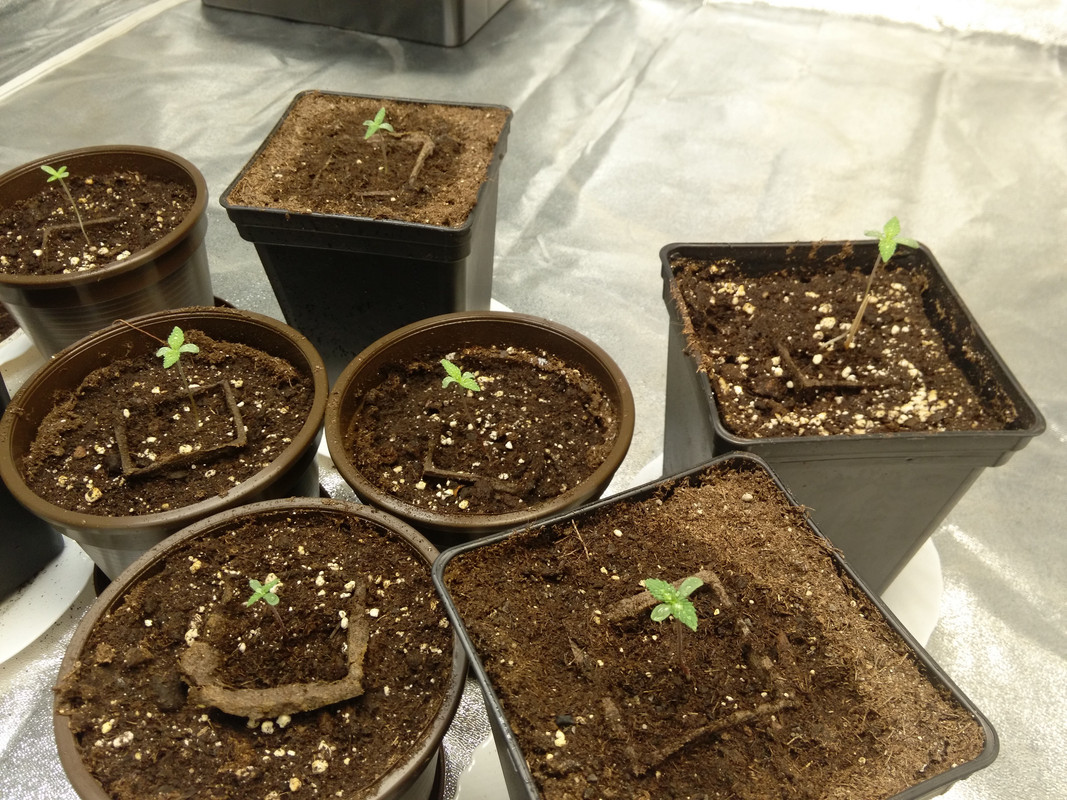 2-3 dana su stare, zalivene sa 1l vode, dodao 2ml biobizz root juice-a i 1ml heavena, sada pričekati da se osuši pa će dobiti istu dozu samo ću dodati još 1ml orgatrexa za start, pa bom budemo vidjel koje 4 će ostati u boxu.. Inače temp je između 20-25c a vlaga, 60-85%.. ah da paneli su na 80w dimani, i vise na 65 cm udaljenosti.. ovak to izgleda iz bliza https://postimg.cc/LYs4Qr8R
Apdejt numero 2

Stare su nešto 4-5 dana, danas su dobile kroz zalivanje:
1ml bb heaven, 2ml bb root juice & biotabs 1ml orgatrex
Ova što se savila, ispravit će se do sutra, previše se zaletila pa se iskrivila, moja greška, trebao sam malo dublje jiffy ubacit u zemlju.. but who cares.. sve ostalo je po starom

Apdejt numero 3
13-14. dan, danas opet dobile istu klopu od 1ml orgatrexa, 2ml heavena, 3ml root juice-a i ovaj put sam dodao i 1ml alge..
Spricane u do sada 2 puta (danas i prije par dana) sa boom boom sprejom, 1ml na 250ml destilirane vode..
Sutra ili za koji dan, bum vidjel kako stojim sa vremenom, lete u nove vece potove, tj presadjivanje..
Jedna je ostala nakaza, no sta je tu je.. ipak od 8 zasadjenih sjemenki, 8 isklijalo.. not bad at all

I usput da vas i video zapisom počastim :pleased:


Apdejt numero 4
Pozdrav svima, presadjivanje je palo prije neki dan u mix substrata koji opisan gore u prvom postu, kako to sve izgleda:
Prije topiranja:
Poslije topiranja i boomboom spreja: